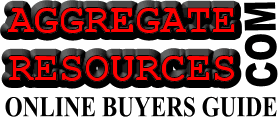 Aggregate and Construction Resources Buyers Guide: What's New
| | | | | | | | |
1 New Links:
Ontario Aggregate Consultants

- We specialize in licensing new sites for aggregate production, Complinace Assessment Reports, re zoning and Official Plan Amendments. Associate Member of the Ontario Stone Sand & Gravel Association and full member of the Ontario Institute of Agrology.

new (Added: 9-Apr-2012 Hits: 31 )
Pages Updated On: 5-Jun-2012 - 10:01:19
Links Engine 2.0 By: Gossamer Threads Inc.